Primary
CARDINAL NEWMAN CATHOLIC PRIMARY SCHOOL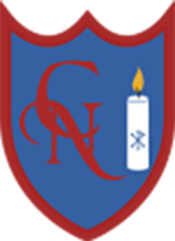 Cardinal Newman Catholic Primary School is a welcoming community of learners, believers and friends, working closely with the parishes of Walton and Hersham. We support all our children to grow in love and to develop to their full potential within our two-form entry school.
THE HOLY FAMILY CATHOLIC PRIMARY SCHOOL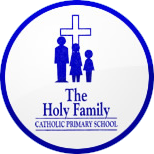 The Holy Family School is a vibrant, happy one-form entry school where children are challenged to aim high, to reach for the stars and celebrate their God-given talents.
THE MARIST CATHOLIC PRIMARY SCHOOL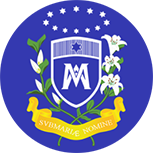 The Marist Catholic Primary School in West Byfleet is a two-form entry primary school with a long history of serving its local parish of Our Lady Help of Christians. Our Catholic ethos is at the heart of school life: through Christ, children are taught of the importance of love and respect for others. We are proud of our creative curriculum, strong community links, and fantastic facilities and we encourage all our children to be the best 'Marist Learner' they can be during their time with us.
ST ALBAN'S CATHOLIC PRIMARY SCHOOL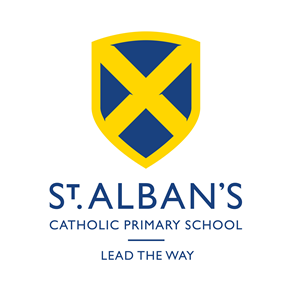 St Alban's, East Molesey, is a two-form entry Catholic Primary School, with a calm, loving ethos. Our mission statement is at the centre of all we do. Together we grow in faith as a school family, we follow the example of Jesus in all that we do, and day-to-day we lead the way for others both near and far. We have a broad, rich curriculum that excites and engages the children, giving them the skills for life-long learning and equipping them to be active and informed members of society. As a school, we are all constantly striving to be the best that we can be.
ST ANNE'S CATHOLIC PRIMARY SCHOOL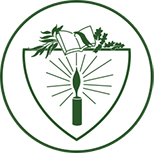 St Anne's is a two-form entry school which has links with St Anne's parish, Chertsey and St John Fisher, Shepperton. We aim to create an atmosphere of trust, care and happiness in which all children have the opportunity to develop respect for others, tolerance, self-discipline and good working habits. We aim for excellence in all aspects of school life to ensure all our children have the best start to their educational journey. As a school community we are encouraged to live out our mission through the words of Saint John Bosco: 'It is not enough to love children they must know that they are loved.' This ensures that each child, parent and member of staff knows that they are loved.
ST AUGUSTINE'S CATHOLIC PRIMARY SCHOOL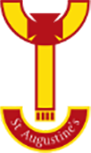 St. Augustine's is a two-form entry school in Frimley. Within our school, we seek to create a friendly and supportive environment, where each child has the opportunity to develop spiritually, intellectually and socially. We encourage the children to aim for the highest possible standards in all that they do. We know that all children are unique and by working in partnership with families and local churches, we want them to reach their full potential and discover all their gifts and talents! As a faith school, the catholic ethos is at the heart of all that we do. Our mission statement is 'Joyfully, we at St. Augustine's Catholic School, celebrate our love for God, our love for ourselves and our love for each other as we play, learn and pray together.'
ST CHARLES BORROMEO CATHOLIC PRIMARY AND NURSERY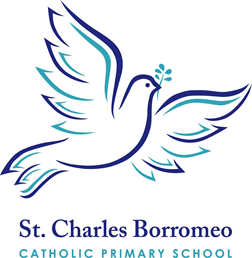 St Charles Borromeo is a one-form entry Catholic Primary School, with its buildings joined to the Church of Christ the Prince of Peace, Weybridge. We always aim to be a happy, welcoming, successful, Catholic primary school where pupils and adults are encouraged in the words of our school prayer to 'be the best that we can be.' Our mission is made clear through four key words: Learn, Grow, Work, Follow. 'Learning' so that we can be the best that we can be, 'Growing' in our Catholic faith, 'Working' together to make our world a better place and 'following' the example of Jesus in everything we say and do.
ST CUTHBERT MAYNE CATHOLIC PRIMARY SCHOOL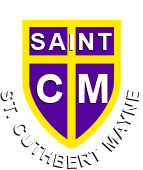 St Cuthbert Mayne Primary School is a one-form entry school which firmly believes that each child is unique, and is committed to developing his/her God given talents. Our children receive a Catholic education which enables them to fulfil their spiritual, academic, intellectual, physical, emotional and social potential. Christ is at the heart of all that we do and every decision we make is based on what is in the best interest of our children.
ST EDMUND'S CATHOLIC PRIMARY SCHOOL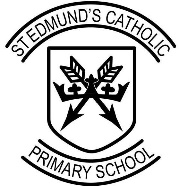 St Edmund's is a vibrant one-form entry primary school where we aim for every child to be loved, every child to matter, every child to achieve and all staff to be enthusiastically committed to children's learning and development. Our mission statement, 'Learn, Love and Live with the Lord' runs through all that we do. We are very proud of all our children and everything that they achieve during their time here.
ST HUGH OF LINCOLN PRIMARY SCHOOL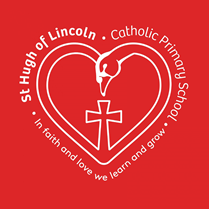 St Hugh of Lincoln is a one-form entry Catholic Primary School, located in St John's, Woking. Our school values encourage us all to try to 'Live like Jesus, One family learning together, Valuing everyone, Each and every day.' In living these values, our aim each day is for children to come to school happily, and leave school even happier. We strive to achieve this by providing an environment where children feel safe and feel loved, and by making learning purposeful and stimulating, with challenge and high expectations for every learner.
ST POLYCARP'S CATHOLIC PRIMARY SCHOOL

St Polycarp's is an exciting, vibrant, happy two-form entry school where the Gospel values form the basis of our ethos and teaching. We recognise that every child is made in the image and likeness of God, is unique and equally valued. We aim to promote a love of learning, creativity and independence, helping children to face challenges with confidence and resilience.
ST THOMAS OF CANTERBURY CATHOLIC PRIMARY SCHOOL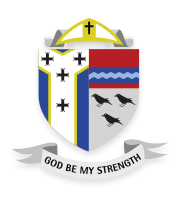 St Thomas of Canterbury is a two-form entry school with God's love at the heart of our Catholic School family. We show this in our respect, kindness and love for others and by treating other people as we wish to be treated ourselves. We will encourage everyone to be the best that we can be.